Online Help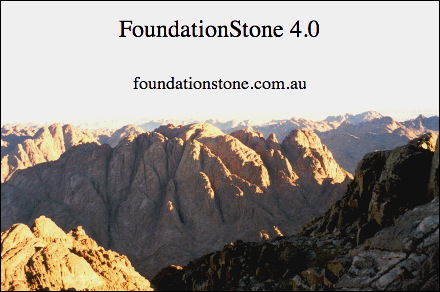 Atop the Sinai peninsula at dawn.
Introduction - what is FoundationStone, and what makes it an effective language learning tool?
Installation - how to set up the application.
Troubleshooting - read this section thoroughly if things aren't working properly.
Un-Installation - how to remove the application.
My Computer is Playing Up - is FoundationStone Responsible? - plus some suggestions on what to do.
Quick Start - condensed instructions on how to use the application.
Application Windows - explains the more complex FoundationStone Windows.
Palm Pilot
Audio Functions - functions designed to work with Hebrew audio such as movie soundtracts and radio broadcasts.
Psychological Aspects - how to get the most out of this educational software.
Localisation - how to make FoundationStone available in your language.
Strategies - how the application chooses words for review.
User Contributed Wordlists - how to obtain wordlists posted after this version shipped.
Making Your Own Wordlists - explains the different ways this can be done.
Word Type Standards - when constructing word lists, follow these standards so users see a consistent user interface, and that it integrates into the application menus correctly.
Copyright - what you can and cannot do.
Acknowledgments - parts of this software are based on the work of others.